Activities have been ramping up at Powerbelt3D – out of research and part-sourcing and into fulfillment! All of the components for the pre-ordered kits have been delivered to us, counted, and checked for quality.
Our Development Printer has been outfitted with the sample versions of the production components, and we have been testing around the clock.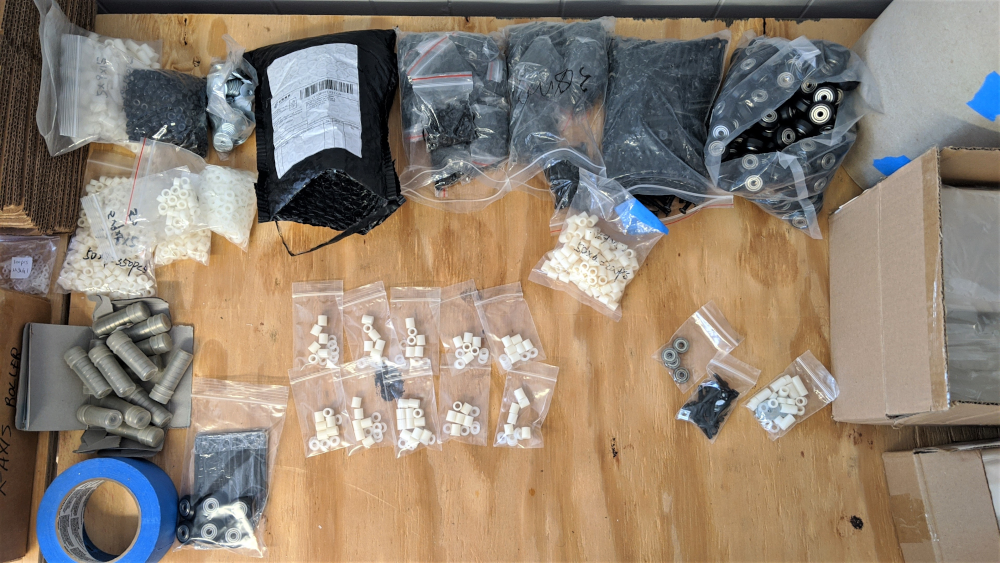 Over the next month, we expect to publish the assembly guide and video and start shipping kits. We will make a separate announcement to our email group and social media friends when the website will be re-opened to take orders from inventory.
If you are one of the people who placed a pre-order, be on the lookout for an email to confirm your shipping address. We know it's been a while, and we want to make sure we send your 3D printer to the right place. Thank you for your patience! In addition, we have made an exclusive Facebook group for all of our users to be able to connect and share their tips and tricks. Expect an invitation soon.
We will have roughly one dozen printers available both as kits or fully-assembled. Once those have sold out, back-orders will be accepted and will take up to 120 days to be fulfilled. Over time, we can build up inventory and always have units on-hand ready for immediate shipping.
We are excited to finally get our first product out into the world. For those of you who have been following along for a while, thank you for your support! We hope to empower people with our technology and help change the way things are made. Happy Printing!