Empowering people with technology
Conveyor belts intentionally made for 3D printers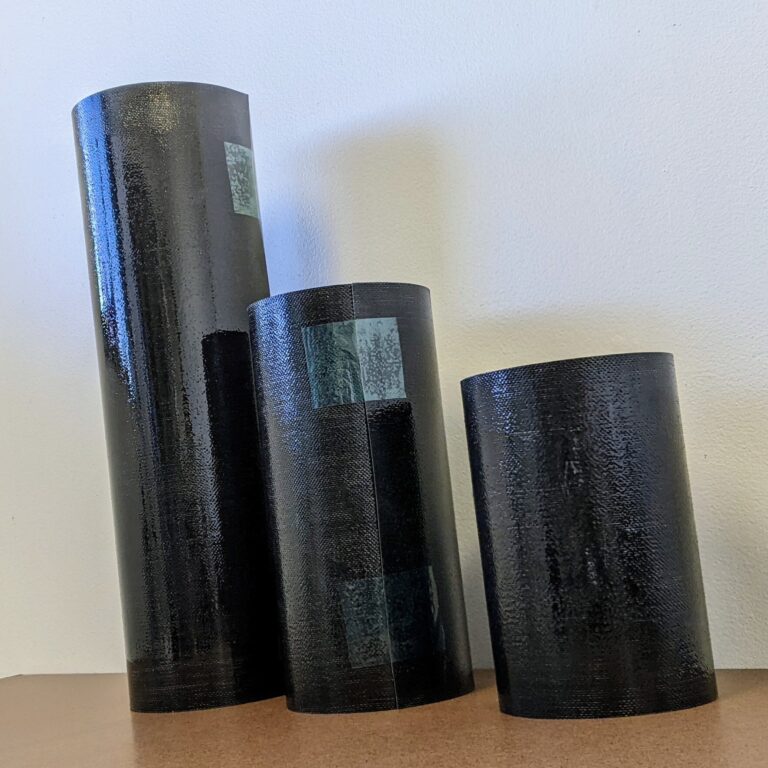 When we first started prototyping DIY-friendly conveyor belt 3D printers we ran into a problem – there was nowhere to buy a conveyor belt.
Over 28 months of trial and error, we tested fabrics, papers, foils and films. After 32 attempts, we came up with a unique combination of materials that's works exactly like we imagined at the start.
Our Formula32 conveyor belts work with a wide variety of common 3D printing filaments like PETG, TPU, PLA, and ABS.
Automatic 3D Print Removal
3D printing on a conveyor belt allows prints to slide off the build platform, and the next print can start automatically.
Queue up parts and build them non-stop, day and night.
Infinite 3D Printing
Want to print something really big? A conveyor belt 3D printer enables large format 3D printing with a small machine footprint.
We want to make the world a better place through technology. We believe that by empowering at-home innovators with great technology at an affordable price, we can help accelerate world-changing ideas.
The innovations that end up changing the world rarely start in a huge corporation. They start in a garage with an idea and a dream, and come to life with a lot of hard work and late nights.
We want to empower you to bring ideas to life.
Our conveyor belt 3D printers are fully automated, so you don't need to wake up in the middle of the night to keep a project moving.
We print at an angle, so part size can literally move "outside the box".
Let's make great things together, and make the world a better place.