The Powerbelt3D Zero is the world's most affordable conveyor belt 3D printer. 3D printing on a conveyor belt enables two big advantages over more traditional FDM/FFF 3D printers.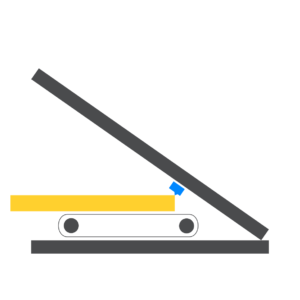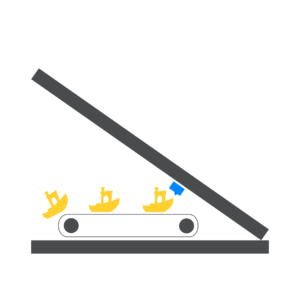 Highlighted Features
The Powerbelt3D Zero has been designed to use a minimum variety of parts, making assembly fast and fun. Here are its key features:
Build volume (mm): 200 x 150 x infinity
System footprint (in): 20x26x13.5 (LWH)
Core-XY Motion System
Direct Drive Extruder
Control Board: MKS Base
Motor Drivers: DRV8825
All-metal hotend up to 260°C
Heated bed up to 120°C
Reinforced GT2 Belts
Materials
This 3D printer is compatible with any 1.75mm filament such as PLA, ABS, TPU, or PETG. Any material can be printed successfully with the proper print profile.
Warranty
We're on a mission to empower people with technology. We can't do that without standing by our products. We do not believe that serving you requires a 35-page warranty agreement.
Instead, we offer what we call a Good Faith Warranty. If anything arrives non-functional, or breaks within 90 days of receiving your products, we will replace those components free of charge.
Please Note:
Printers will ship after units purchased during the pre-order campaign. The target delivery  is mid-September 2020.
Printers that are ordered on back-order may take up to 120 days before shipping.
Some small components may vary between units. These component changes will not affect the functionality of the printer or the quality of the prints.